Chris Evans returns as Steve Rogers in "Captain America: Civil War" and the first trailer teases Avenger vs. Avenger action as teased by the title.
Robert Downey, Jr. as Iron Man is featured prominently in the first footage, which seems to center around Sebastian Stan's Bucky, Steve's best friend who's now in danger of capture from the government.
The trailer features many familiar faces, but also includes one new one. Chadwick Boseman is seen kicking ass alongside his fellow future Avengers, making his first appearance as Black Panther.
"Captain America: Civil War" will be released on May 6, 2016.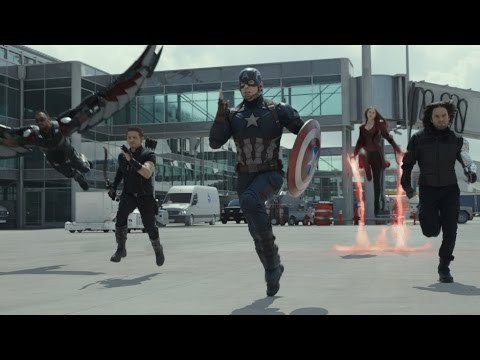 Tags : anthony mackie, avengers, captain america, captain america: civil war, chadwick boseman, chris evans, elizabeth olsen, robert downey jr, scarlett johansson, sebastian stan