As we get closer to "Tomorrowland," more and more is being revealed about the mysterious Brad Bird film based on an Disneyland attraction.
Of course, basing a movie worked out rather well for "Pirates of the Caribbean," and Disney is hoping George Clooney and Britt Robertson can lead this futuristic sci-fi family adventure film to the same kind of success. In the newest trailer, Robertson's Casey is given more of a voice than ever and we see the beginnings of her adventure with Clooney's former child genius character more clearly than ever.
This time around, there are guys chasing them, only they turn out to not be guys, but robots wielding ray guns. Luckily there's a bathtub that's also a spaceship of sorts. Because of course.
"Tomorrowland" will be released on May 22. See the newest trailer below.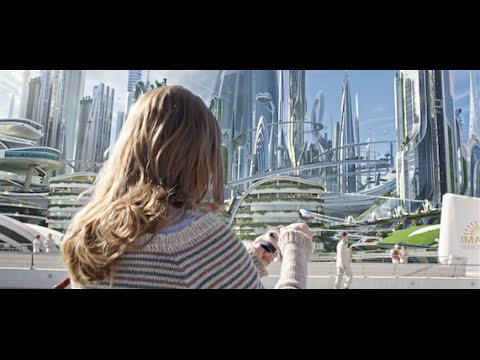 Tags : brad bird, britt robertson, disney, george clooney, raffey cassidy, tomorrowland