Season 3 of "Orphan Black" will introduce yet more clones, but for once, Tatiana Maslany won't be the only one shouldered with playing all the new characters. We met the first male clones at the end of Season 2 and welcomed Ari Millen to the Clone Club, and in the first image from the third season, the clones will meet.
The two clones – Sarah and the Castor clone we now know is named Rudy – look to be having a tense meeting in another shady, closed off room. While the new male clones will have a role to play in the new season, "Orphan Black" co-creator Graeme Manson reassures fans that this is still the story of Sarah, Alison, Cosima, Helena and company. "This does remain Sarah Manning and her sisters—this does remain their story," he tells EW. "So is the threat that these guys pose—will it bring them together or will it break the bonds? They are definite pressure, and within the season again, Sarah is the lynchpin. So whatever more she understands about these Castor boys, she understands more about herself and her sisters and their origin story."
There's also a new trailer featuring all the clones we know so far – Mark and Rudy included – delivering an ominous message: "This is war."
"Orphan Black" returns to BBC America o April 18.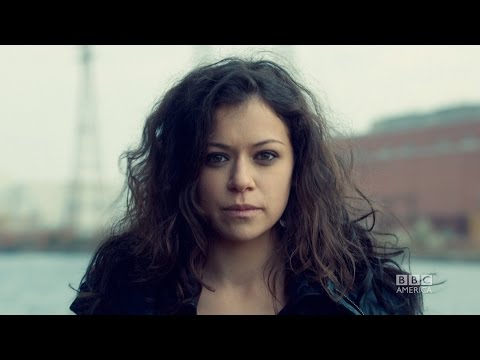 Tags : Ari Millen, BBC America, orphan black, tatiana maslany