The first footage from a new "Star Wars" movie is here. Is this real life?!
The first 88 seconds from "Star Wars: The Force Awakens" introduces us to John Boyega as a storm trooper, Daisy Ridley driving some sort of large vehicle through the desert, and Oscar Isaac as an X-Wing pilot. These are the first character details we've gotten on any of the actors who were cast earlier this year, though of course the whole thing remains pretty mysterious.
There's also a shot of a mysterious new villain with a new version of the lightsaber, and a sequence featuring the Millenium Falcon that should make all "Star Wars" fans swoon.
"Star Wars: The Force Awakens" will be released on December 18, 2015.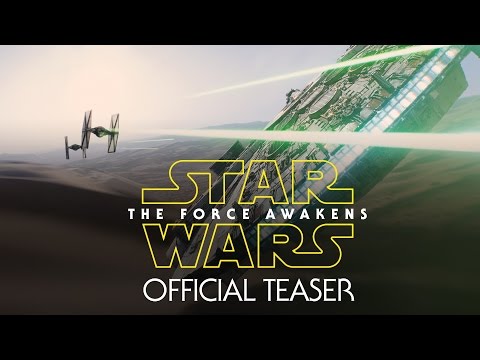 Tags : daisy ridley oscar isaac, jj abrams, john boyega, star wars, star wars: the force awakens