Universal has unveiled a new trailer for Angelina Jolie's "Unbroken," starring rising English actor Jack O'Connell as the late U.S. Olympian-turned-WWII hero Louis Zamperini.
Based on the 2010 New York Times bestseller by Laura Hillenbrand, "Unbroken" recounts the phenomenal life story of Zamperini, a troubled child who grew up to become a renowned Olympic runner. But his most triumphant achievements were the events following the aftermath of a plane crash in which he proved the unbreakable power of the human spirit. Alongside Russell Allen Phillips (Domhnall Gleeson) and Francis McNamara (Finn Wittrock), Zamperini survived 47 days stranded on a raft in the middle of the Pacific, only to be captured by the Japanese army as a prisoner of war and tortured for years, particularly by the ruthless Mutsushiro Watanabe (Miyavi)
In addition to the aforementioned names, "Unbroken" also stars fellow up and comers Garrett Hedlund, John D'Leo, Jai Courtney, John Magaro, Luke Treadaway, and Alex Russell. The film, which was scripted by Joel and Ethan Coen (taking over from the original draft written by Richard LaGravenese and William Nicholson) opens in theaters on Christmas Day. Until then, check out the latest trailer below, which gives us a fragmented look into Zamperini's incredible journey of faith, resilience and forgiveness.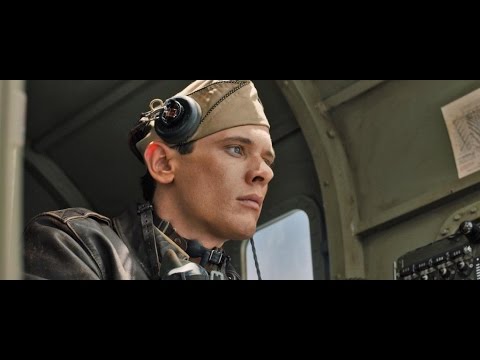 Tags : alex russell, angelina jolie, domhnall gleeson, ethan coen, finn wittrock, garrett hedlund, jack o'connell, jai courtney, joel coen, John D'Leo, john magaro, Laura Hillenbrand, luke treadaway, miyavi, Takamasa Ishihara, unbroken