We've been teased for months, and now we finally have the first bit of footage from the new season of ABC's fairy tale drama "Once Upon a Time" featuring the arrival of "Frozen" royalty Elsa (Georgina Haig) and Anna (Elizabeth Lail).
In an interview with "Once" stars Lana Parrilla and Jared Gilmore, Disney 360 unveiled the first footage of the "Frozen" sisters on the show, holding hands and wearing their outfits from the hit animated film, in a field with some mysterious giant stones. "I have a surprise for you," Elsa tells Anna. A trip to Storybrooke, perhaps?
Other "Frozen" characters coming to "Once Upon a Time" include Anna's fiance Kristoff (Scott Michael Foster) and the villains Prince Hans (Tyler Jacob Moore).
"Once Upon a Time" returns for its 4th season on September 28th at 8pm.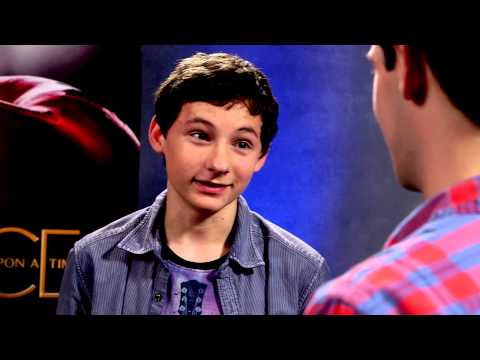 Thanks to our friends at Page to Premiere for the heads' up!
Tags : Elizabeth Lail, frozen, georgina haig, once upon a time