Asa Butterfield plays a teenage math prodigy who is about to face his biggest challenge yet in the first trailer for Morgan Matthews' coming-of-age dramedy "X + Y."
"X + Y" follows Nathan (Butterfield), a young math genius whose talents, under the mentorship of Mr. Humphreys (Rafe Spall), lead him to be a competitor at the International Mathematics Olympiad in Taiwan. It is there where he faces the most unexpected challenge of all — feelings for his Chinese competitor, Zhang Mei (Jo Yang).
"I hope to bring to the big screen, some of the realism, empathy, humour and storytellling that I've experienced through years of making documentaries — especially the understanding I gained whilst filming the extraordinary individuals on their real-life journey to the Mathematical Olympiad," said Matthews in a statement about the film, which was inspired by "Beautiful Young Minds," his 2007 BAFTA-nominated documentary about teenagers competing to represent the U.K. at the International Mathematical Olympiad.
The film also stars Eddie Marsan as Nathan's squad leader, Mr. Humphrey, as well as Sally Hawkins as Nathan's single mother, Julie — the latter of whom, as evident in the trailer, may just spark a new romance with Nathan's mentor.
"X + Y" is set to premiere at this month's Toronto International Film Festival. Watch the first trailer below.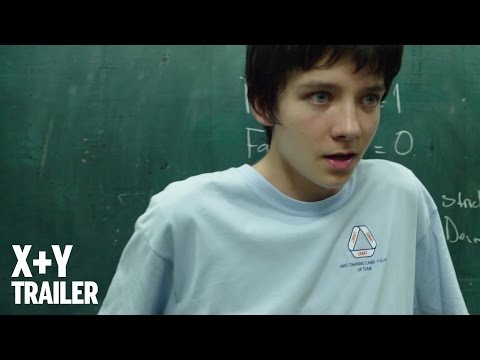 Tags : asa butterfield, Eddie Marsan, Jo Yang, Morgan Matthews, rafe spall, sally hawkins, X + Y, X Plus Y