It wasn't just some cruel prank played on fans. Looks like Oliver (Stephen Amell) is finally making a move on Felicity (Emily Bett Rickards) judging by the first trailer released for the third season of "Arrow."
Yes, there's tons of superhero stuff and Team Arrow is still reeling from everything they went through in season 3, as well as preparing for a whole onslaught of new surprises – Brandon Routh! Arsenal (Colton Haynes)! Oliver and Laurel (Katie Cassidy) being business partners? – but it's that big question Oliver poses to Felicity that has melted down the internet. Watch it for yourself below.
"Arrow" returns for its third season on Wednesday October 8th.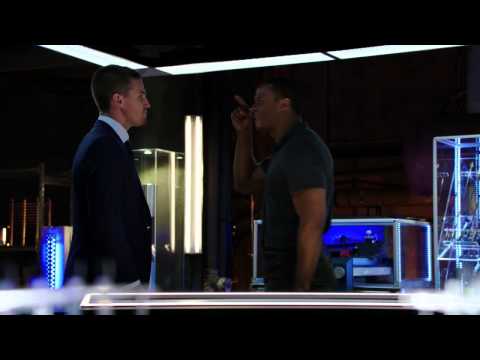 Tags : arrow, brandon routh, caity lotz, colton haynes, emily bett rickards, katie cassidy, stephen amell, The CW