Kodi Smit-McPhee bonds with an orangutan in the new clip from Matt Reeves' "Dawn of the Planet of the Apes."
Set 15 years after the events of Rupert Wyatt's "Rise of the Planet of the Apes", "Dawn of the Planet of the Apes" sees growing tensions between the genetically evolved apes (led by Andy Serkis' Caesar), and the human survivors (led by Gary Oldman as Dreyfus) of the genetically-engineered virus that had plagued the world a decade ago.
However, not everyone is supportive of this war between man and ape. Among those are Jason Clarke as Malcolm, a widower and ex-architect; Keri Russell as Ellie, a nurse who assisted the CDC in the failed efforts to contain the virus; and Smit-McPhee (who previously worked with Reeves on "Let Me In") as Alexander, Malcolm's teenage son who, as seen in the new clip below, connects with an orangutan named Maurice (portrayed via motion-capture by Karin Konoval).
Also starring Toby Kebbell and Judy Greer, "Dawn of the Planet of the Apes" is scheduled for a July 11 release date. Check out the new clip below, and in case you missed it, the latest trailer here.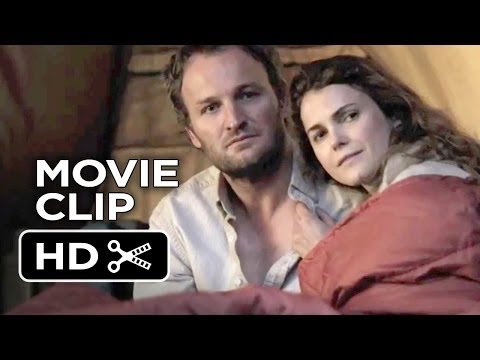 Tags : dawn of the planet of the apes, jason clarke, keri russell, kodi smit-mcphee, matt reeves