Brad Pitt leads a wearied band of soldiers in the first footage released today for David Ayer's WWII tank action-thriller "Fury," unveiled at a video game convention, because why not.
Pitt, as company leader "Wardaddy," is joined by Shia LaBeouf, Logan Lerman, Jon Bernthal and Michael Pena in the tank at the center of the story, set towards the end of WWII. The five guys spent the 3-month shoot in a confined space to play a five-man crew of a tank caught behind enemy lines in 1945 as the German regime is collapsing. Pena, in the video below, describes it as a character study with action sequences.
This early footage is looking as gritty and action-packed as Ayer's previous films, though, thankfully, with much less handheld shaky cam style cinematography. "Fury" will be released on November 14th.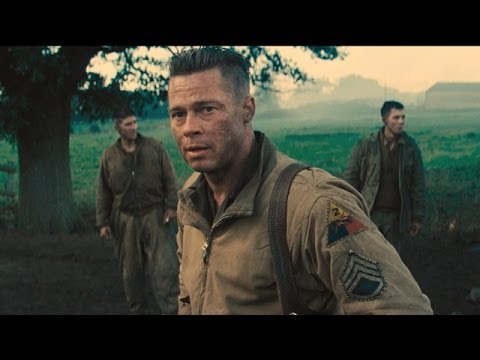 Tags : brad pitt, david ayer, fury, jon bernthal, logan lerman, michael pena, Shia Labeouf