Warner Bros. has premiered the first trailer for upcoming dramedy "This Is Where I Leave You," starring Jason Bateman, Tina Fey, and Jane Fonda.
The film is based on the novel by Jonathan Tropper and tells the story of a dysfunctional family brought together after the death of their father. In honor of their father's wishes, four grown siblings are forced to live under the same roof for a week, confronting their own history and frayed states of their relationships. The film also features Adam Driver, Rose Byrne, Corey Stoll, Kathryn Hahn, Connie Britton, Timothy Olyphant, and Dax Shepard.
"This Is Where I Leave You" arrives in theaters September 12.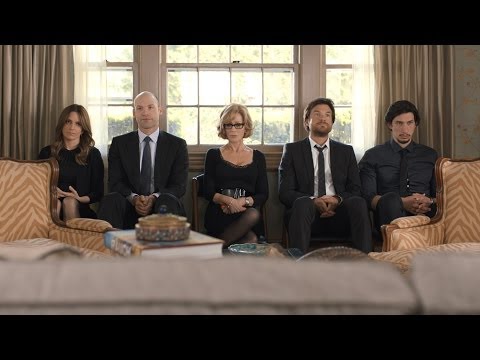 Tags : adam driver, corey stoll, jane fonda, jason bateman, rose byrne, this is where i leave you, tina fey