Daniel Radcliffe and Zoe Kazan test the blurred lines between friendship and romance in the first trailer for Michael Dowse's Toronto-set romantic comedy "What If."
Based on the play "Toothpaste and Cigars" by T.J. Dawe and Michael Rinaldi, "What If" follows Wallace (Radcliffe), a Medical school dropout whose bad luck of repeatedly ending up in failed relationships takes a new turn when he meets and forms an instant connection with Chantry (Kazan), the cousin of his friend Allan (Adam Driver). The catch? Chantry already has a boyfriend named Ben (Rafe Spall), which puts the two new friends at a dilemma of whether to cross the line or not.
While romantic comedies starring a pair of witty 20-somethings in love triangles aren't exactly new territory, the trailer has a fresh and infectious charm to it. It also helps that Radcliffe and Kazan seem to have pretty natural chemistry together. I also have to add that I love the Toronto setting as the backdrop — but I admit that I'm a bit biased on that part since it's my hometown!
Also starring Mackenzie Davis and Megan Park, "What If" — which is titled "The F Word" in Canada — is slated for a limited release on August 8. You can check out the film's first trailer below!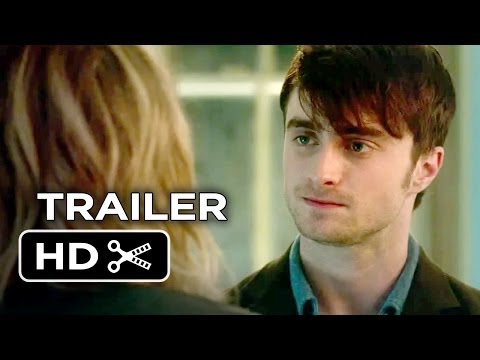 Tags : adam driver, daniel radcliffe, mackenzie davis, megan park, rafe spall, the f word, What If, zoe kazan