Certainly one of the most highly anticipated news shows that will be premiering next season is "Agent Carter," which is a spinoff of "Captain America: The First Avenger" and sees British actress Hayley Atwell reprising her role as the British special agent.
During an interview at the network's Upfront presentation earlier this week, Atwell confirmed to a reporter that the show's first season will play out over the course of 8 episodes. It's a little bit shorter than even a shortened 13 episode season many cable shows do, and miniscule compared to the 22 usually given to network shows, but perhaps Peggy's story really is best told over a shorter, more concentrated arc.
The show is set after the events of the film that introduced her, after Steve Rogers (Chris Evans) has seemingly died and after World War II has ended. "It's 1946, and peace has dealt Peggy Carter a serious blow as she finds herself marginalized when the men return home from fighting abroad. Working for the covert SSR (Strategic Scientific Reserve), Peggy must balance doing administrative work and going on secret missions for Howard Stark all while trying to navigate life as a single woman in America, in the wake of losing the love of her life – Steve Rogers."
"Agent Carter" is expected to replace "Agents of SHIELD" when that show's second season takes its winter hiatus towards the end of the year. So a short episode order makes some sense. And maybe it'll get a bigger order for season 2.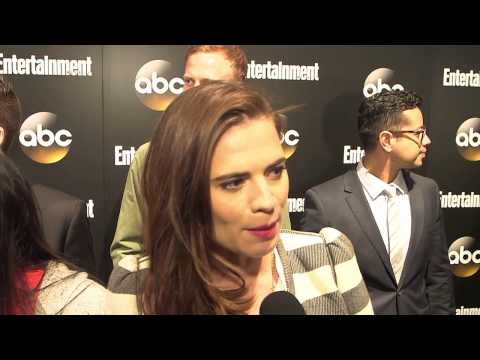 Tags : ABC, agent carter, captain america, hayley atwell