The CW's "The 100″ is one of the most compelling new shows of the season and today at WonderCon we had the opportunity to sit down with some of the cast members and showrunner Jason Rothenberg to talk over a wide variety of topics.
Jasper, played by Devon Bostick, was the character that immediately garnered fan-favorite status on the show, eliciting moans of despair when it appeared he had been killed by the end of the pilot episode. During our WonderCon interview with the actor, he reveals that Jasper dying was actually the original plan but soon proved just too lovable to kill off, what's in store for Jasper's everlasting longing for Octavia (Marie Avgeropoulos) and more.
"The 100" airs every Wednesday night on The CW at 9pm.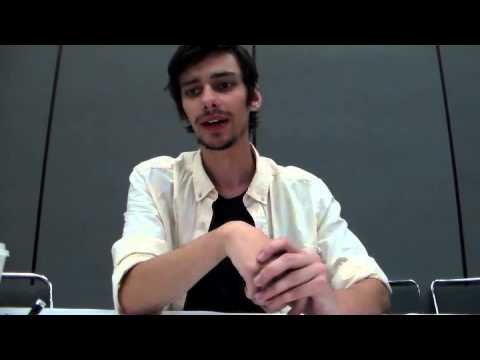 Tags : bob morley, devon bostick, eliza taylor, Lindsey Morgan, marie avgeropoulos, the 100, The CW, thomas mcdonnell, wondercon, wondercon 2014