The CW's "The 100″ is one of the most compelling new shows of the season and today at WonderCon we had the opportunity to sit down with some of the cast members and showrunner Jason Rothenberg to talk over a wide variety of topics.
Eliza Taylor plays our protagonist, Clarke, who's the practical-minded leader of the grounded juvenile delinquents, with a good head on her shoulders and a constant sense of responsibility. At our interview today, which you can view below, Taylor talks about how she feels about playing the serious character of the show, how her character might start to break down and the many, many twists and turns the show has taken and might take in the future.
"The 100" airs every Wednesday night on The CW at 9pm.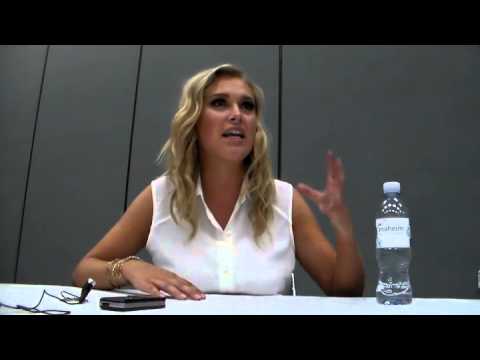 Tags : bob morley, devon bostick, eliza taylor, Lindsey Morgan, the 100, The CW, thomas mcdonnell, wondercon, wondercon 2014