The CW's "The 100" is one of the most compelling new shows of the season and today at WonderCon we had the opportunity to sit down with some of the cast members and showrunner Jason Rothenberg to talk over a wide variety of topics.
Up first is actor Bob Morley (shocking us with his Australian accent), who plays Bellamy on the show, one of the more dark and complex characters who seems to look out only for himself with his own ulterior motives for keeping the safe atmosphere of the Earth secret from the 100's loved ones still floating above the atmosphere on the Ark. In the video below, Morley talks about his character, the stunts, working with his fellow cast members and teases where the show goes next.
"The 100" airs every Wednesday night on The CW at 9pm.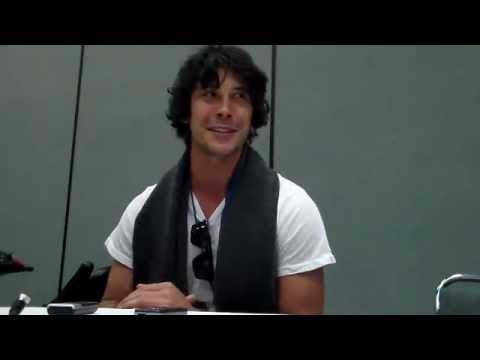 Tags : bob morley, christopher larkin, devon bostick, eliza clarke, Lindsey Morgan, the 100, The CW, thomas mcdonnell, wondercon, wondercon 2014