Emma Watson gets the introduction duties on the release of the newest trailer for Darren Aronofsky's "Noah," and fittingly, the trailer focuses quite a bit on her character, a young woman named Ila who is the love interest of Douglas Booth's character Shem.
Russell Crowe stars as the biblical icon here, as the bearded man tasked by God to build a gigantic ark and fill it with two of every animal in the face of an impending world-ending flood. He's flanked by his family, including wife Jennifer Connelly and sons Booth and Logan Lerman. Lerman's character also has a girl, but apparently he's forced to leave her behind to drown. Wow, talk about playing favorites.
"Noah" releases on March 28th and just premiered for press to pretty strong reviews.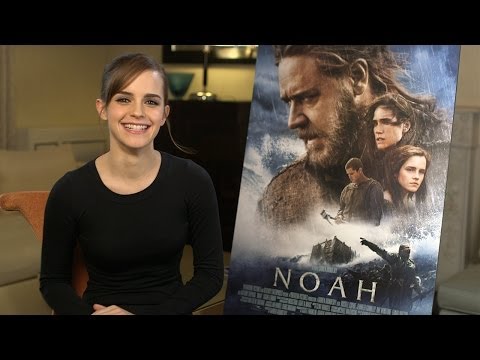 Tags : douglas booth, emma watson, jennifer connolly, logan lerman, noah, russell crowe