Thomas Middleditch leads the revenge of the nerds in the first trailer for new HBO comedy "Silicon Valley," created by Mike Judge, the guy behind "Office Space." When Middleditch's Richard, an introverted programmer, has had enough of being walked all over, he encourages his fellow tech nerds to join him in branching out on their own and starting up their own company.
Richard's gang of nerds includes Big Head (Josh Brener), Gilfoyle (Martin Starr), and Dinesh (Kumail Nanjiani), who he shares a "hacker hostel" with. The hostel is owned by T.J. Miller's 20-something dot-com millionaire – clearly the guy they want to become – who eats ramen and dispenses sage advice.
Tech Crunch (well, who else?) debuted the first 30 second teaser, which will air on HBO this weekend. "Silicon Valley" premieres on Sunday, April 6th at 9:30pm, following the return of "Game of Thrones" and "Veep." No pressure. See the first teaser below.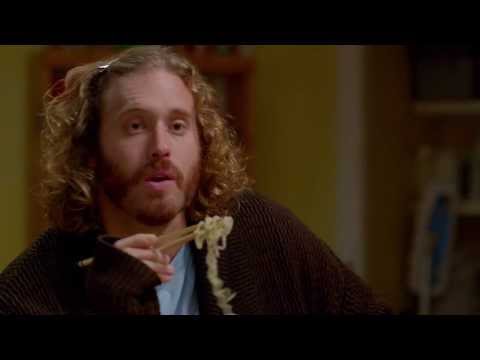 Tags : HBO, josh brener, Kumail Nanjiani, Martin Starr, mike judge, Silicon Valley, thomas middleditch, tj miller