The Wachowskis are back with another unsuspecting human going down the rabbit hole to discover everything they've ever known was a lie, only it's not Keanu Reeves and "The Matrix" this time, it's Mila Kunis in "Jupiter Ascending." She's Jupiter, and she's about to ascend from Earth into a whole intergalactic society she had no idea existed, with a little help from Channing Tatum, who's a far cry from his Sexiest Man Alive days with silver eyes and elfin pointed ears.
He's a skilled assassin sent to earth to rescue her, an unaware intergalactic princess, who must take her rightful place and challenge the literal Queen of the Universe for her powerful position. Along the way she gets kidnapped by Douglas Booth, threatened by Eddie Redmayne – looking practically unrecognizable himself – and discovers her new world, while falling for her protector (but of course).
There's some beautiful imagery in here, and some big ideas typical of a Wachowski proudction, and I can't wait for this one. It flies into theaters on July 25, 2014. The first trailer is below.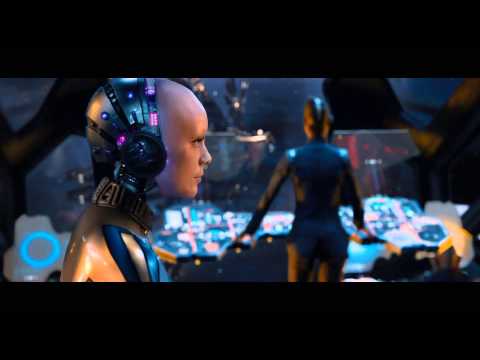 Tags : channing tatum, douglas booth, eddie redmayne, jupiter ascending, mila kunis, wachowskis