The midseason finale of "The Blacklist" is already here, and if even only a few of the barely hidden secrets come to light in these last two episodes, it's going to have plenty of action. There is still so much we don't know, from the identity of Liz's (Megan Boone) real father to the issue of whether or not Liz's seemingly normal husband, Tom (Ryan Eggold) is a super secret, evil killer spy. I'm leaning towards "hopefully," but only because I'm an optimist. So how much will be revealed?
In stills from the first installment of the finale, titled "Anslo Garrick," Liz looks bruised up and battle worn, but is still fiercely demanding answers. She goes toe to toe with the newest target of the blacklist, Anslo Garrick (guest star Ritchie Coster) who seems to be a much more difficult member of the notorious list than most. In part two, which airs Dec. 2nd, it looks like Garrick has somehow taken the FBI's blacklist task force hostage. Liz and the other agents are pictured handcuffed and helpless, and Red (James Spader), is too indisposed to help them this time. In a very surprising turn of events, Red is seen holding an unconscious Agent Ressler's (Diego Klattenhoff) head as he attempts to save him. That's no typo; apparently Ressler's fate is entirely in Red's bloodied hands. No wonder this finale needed two episodes.
"The Blacklist" airs Mondays at 10pm on NBC.
"THE BLACKLIST"

(X) "ANSLO GARRICK"

11/25/2013 (10:01PM – 11:00PM) (Monday) : THE FBI BLACK SITE COMES UNDER SIEGE – RITCHIE COSTER GUEST STARS – Donald (Diego Klattenhoff) attempts to protect Red (James Spader) from a possible assassination attempt but is misled. The newest member on the blacklist, Anslo Garrick, (guest star Ritchie Coster) infiltrates the FBI black site and tries to capture Red. Meanwhile Liz gets caught in an elevator and tries to figure out what is going on. Harry Lennix and Parminder Nagra also star. TV-14 LV
"THE BLACKLIST"

(X) "ANSLO GARRICK – PART 2"

12/02/2013 (10:01PM – 11:00PM) (Monday) : A NEW ENEMY EMERGES – RITCHIE COSTER GUEST STARS – Liz (Megan Boone) infiltrates the blacksite and disarms the signal jammers to call in backup but runs into trouble along the way. The fate of Ressler (Diego Klattenhoff) hangs in the balance as Red (James Spader) tries to bargain with Anslo Garrick (Ritchie Coster). Meanwhile, Tom (Ryan Eggold) becomes increasingly worried about Liz' situation and the fate of Red is unknown. Harry Lennix and Parminder Nagra also star. TV-14 LV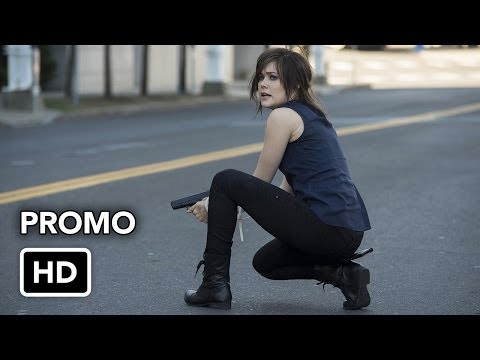 Tags : Diego Klattenhoff, james spader, megan boone, NBC, ritchie coster, ryan eggold, the blacklist